Don't miss out on this HUGE savings! Come tour this Brand new home today!!
1090 E Park St, 1090
Gardner, Kansas 66030
Purchase Price

$157,900
1568

sq ft

3

beds

2

baths
While Zippy is our preferred home loan lender, homebuyers are not required to finance their home through Zippy and can use the home loan lender of their choice.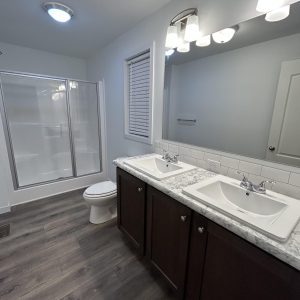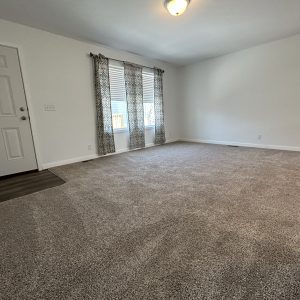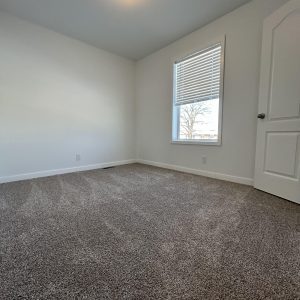 You're seeing that right!! A Brand NEW 3bedroom/2bath home in GARDNER,KS for well under $200K!!
**This home is located in our new Lakeside Expansion at CONESTOGA**
This home is built with energy efficiency in mind which includes 2X6 exterior walls, zone3 insulation specifications, argon double hung vinyl windows, and an Ecobee Smart Thermostat. The interior has fully finished drywall throughout with wood style linoleum and carpet floorings. The kitchen features lots of cabinet space, stainless steel kitchen appliances, and a large island that doubles as the perfect breakfast bar! Dining room can easily fit a large dining room table for hosting family get togethers and other events. Washer & dryer hookups available in the rear utility room also featuring an entry bench/coat hanger for a great mud room entry. Master suite is large enough for a full king sized bed set with it's own bathroom that features a double vanity and large walk-in closet. The three guest bedrooms are located on the opposite end of the home with easy access to the guest bath.
This home comes with two off-street covered parking spaces, professionally installed & maintained sod (**coming this spring) for a beautiful yard and access to all the amenities that CONESTOGA has to offer! This includes a new state of the art playground, rentable club house with full kitchen, 3 basketball courts, 2 off-leash dog parks, illuminated exercise trail, gazebo & grilling area, storage lot, 2 pools with a large sunning deck and storm shelters.
Availability is LIMITED, but we have many NEW HOMES coming this year!
Call Now–> (913) 361-5689, Select Option "1" for Sales
You're seeing that right!! A Brand NEW 3bedroom/2bath home in GARDNER,KS for well under $200K!! **This home is located in our new Lakeside Expansion at CONESTOGA** This home is built with energy efficiency in mind which includes 2X6 exterior walls, zone3 insulation specifications, argon double hung vinyl windows, and an Ecobee Smart Thermostat. The interior has fully finished drywall throughout with wood style linoleum and carpet floorings. The kitchen features lots of cabinet space, stainless steel kitchen appliances, and a large island that doubles as the perfect breakfast bar! Dining room can easily fit a large dining room table for hosting family get togethers and other events. Washer & dryer hookups available in the rear utility room also featuring an entry bench/coat hanger for a great mud room entry. Master suite is large enough for a full king sized bed set with it's own bathroom that features a double vanity and large walk-in closet. The three guest bedrooms are located on the opposite end of the home with easy access to the guest bath. This home comes with two off-street covered parking spaces, professionally installed & maintained sod (**coming this spring) for a beautiful yard and access to all the amenities that CONESTOGA has to offer! This includes a new state of the art playground, rentable club house with full kitchen, 3 basketball courts, 2 off-leash dog parks, illuminated exercise trail, gazebo & grilling area, storage lot, 2 pools with a large sunning deck and storm shelters. Availability is LIMITED, but we have many NEW HOMES coming this year! Call Now–> (913) 361-5689, Select Option "1" for Sales
Community Manager
Information Center
1191 Coble Drive, Gardner KS 66030
Office Hours
Monday

10am - 5pm

Tuesday

10am - 5pm

Wednesday

10am - 5pm

Thursday

10am - 6pm

Friday

10am - 5pm

Saturday

10am - 5pm

Sunday

12pm-5pm