BRAND NEW 3 BED 2 BATH WITH DEN NOW AVAILABLE!! AS LOW AS $113,190!!!
BRAND NEW 3 BED 2 BATH WITH DEN NOW AVAILABLE!!!, 346
Gardner, Kansas 66030
Purchase Price

$113,190

Rent Price

$1,594/month
1568

sq ft

3

beds

2

baths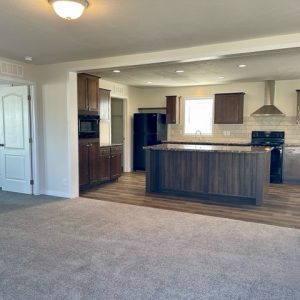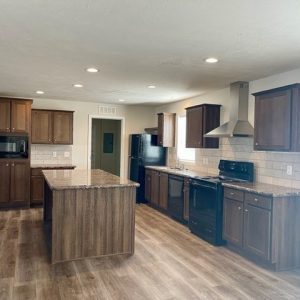 BRAND NEW NEVER LIVED IN HOME! AVAILABLE NOW!
Looking for that forever home?
Come to Conestoga! Where we offer beautiful spacious homes for a great price with finance options available to you!
This BRAND NEW 2021, 3 bed 2 bath home with a den comes full dry wall with carpet in the living areas and wood style flooring, the home also features a master bedroom suite with a walk in closet and a beautiful bathroom that you will absolutely fall in love with! The home will also feature a large kitchen island along with all BRAND-NEW kitchen appliances, washer and dryer hook ups, over-sized laundry room, updated kitchen cabinets, and much more!
The home also comes with your own personal driveway along with a newly sodded yard so you can enjoy a sunny day grilling in your own private area! Along with your beautiful new yard you will also have access to all of our new amenities that include, rentable club house with full kitchen, many storm shelters, 3 basketball courts, two dog parks, illuminated exercise trial, grilling gazebo, Storage lot, pool with large sunning deck and park that fits all ages.
LIMITED HOMES AVAILABLE!
913-755-9464
BRAND NEW NEVER LIVED IN HOME! AVAILABLE NOW! Looking for that forever home? Come to Conestoga! Where we offer beautiful spacious homes for a great price with finance options available to you! This BRAND NEW 2021, 3 bed 2 bath home with a den comes full dry wall with carpet in the living areas and wood style flooring, the home also features a master bedroom suite with a walk in closet and a beautiful bathroom that you will absolutely fall in love with! The home will also feature a large kitchen island along with all BRAND-NEW kitchen appliances, washer and dryer hook ups, over-sized laundry room, updated kitchen cabinets, and much more! The home also comes with your own personal driveway along with a newly sodded yard so you can enjoy a sunny day grilling in your own private area! Along with your beautiful new yard you will also have access to all of our new amenities that include, rentable club house with full kitchen, many storm shelters, 3 basketball courts, two dog parks, illuminated exercise trial, grilling gazebo, Storage lot, pool with large sunning deck and park that fits all ages. LIMITED HOMES AVAILABLE! 913-755-9464